SpellBound AR:
In 2023, Harrison's Heroes partnered with SpellBound AR to bring engaging digital experiences and games to Hospitals. SpellBound is an augmented reality patient engagement company based out of Ann Arbor, MI, and has been working with families and hospitals to create better patient experiences since 2016.
GamePack
GamePack is the most recent innovation brought to life by SpellBound AR, who partnered with Harrison's Heroes to bring joy and ease to the common spaces of hospitals like MD Anderson Pediatrics. GamePack offers a series of augmented reality games to engage and distract patients, all developed specifically for use by children in healthcare settings. These game-based activities are easy and intuitive for patients and families to use even in high-stress situations like Emergency Department waits and help to reduce anxiety and boost care satisfaction.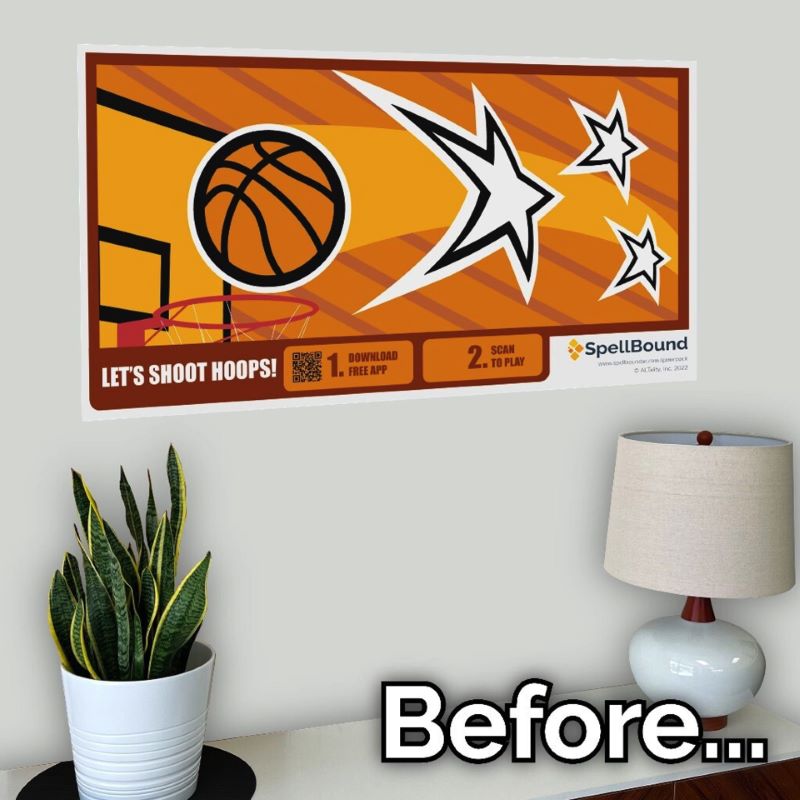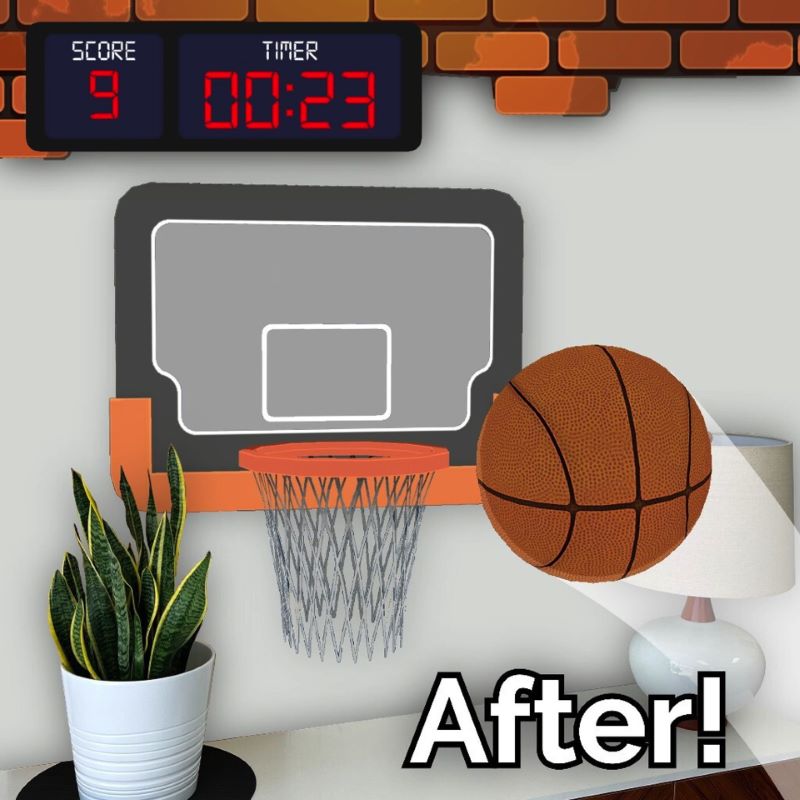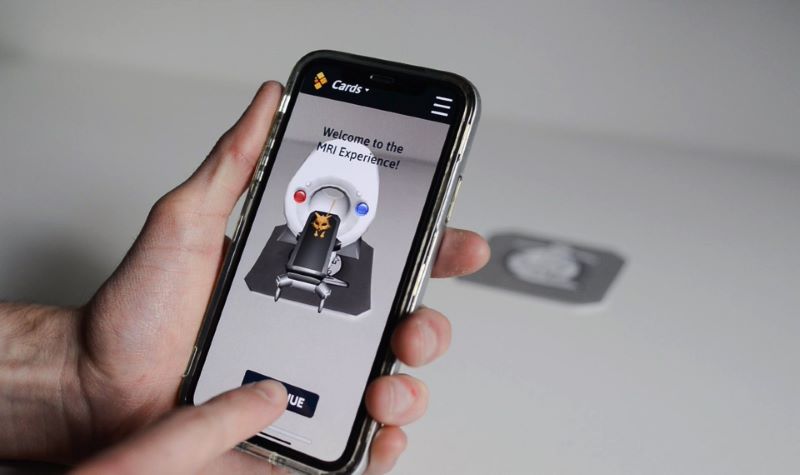 MRI Simulator
For today's generations of digital learners, interactive education technology engages them on deeply familiar ground. Thanks to Harrison's Heroes, patients at Children's Memorial Hermann Hospital preparing for MRI scans will meet Murray the cat and give him an MRI. This augmented reality education module helps reduce patients' anxiety by setting expectations, hearing the sounds of the MRI, and learning how it's important to be still during their MRI session.
Digital Art Studio
Digital painting brings creativity to life with none of the mess! The SpellBound augmented reality art studio will be enjoyed by patients at both Harrison's Heroes Art Studios in Texas Children's Hospital.  This program will enhance the art therapy sessions and improve access to creative outlets for all children.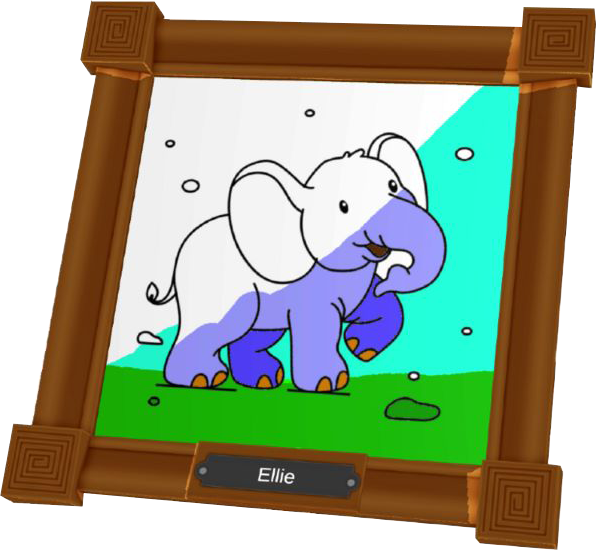 Texas Children's Woodlands Campus New Art Therapy Studio
Thanks to the Children's Fund and Charity Guild of Catholic Women, we were able to build another art studio complete with art carts, a 3D printer, and a Glowforge at Texas Children's Woodlands campus. These items will continue to support and grow the art therapy program.  This second art studio along with the other items will allow patients to safely express themselves and create positive memories. Healing through art.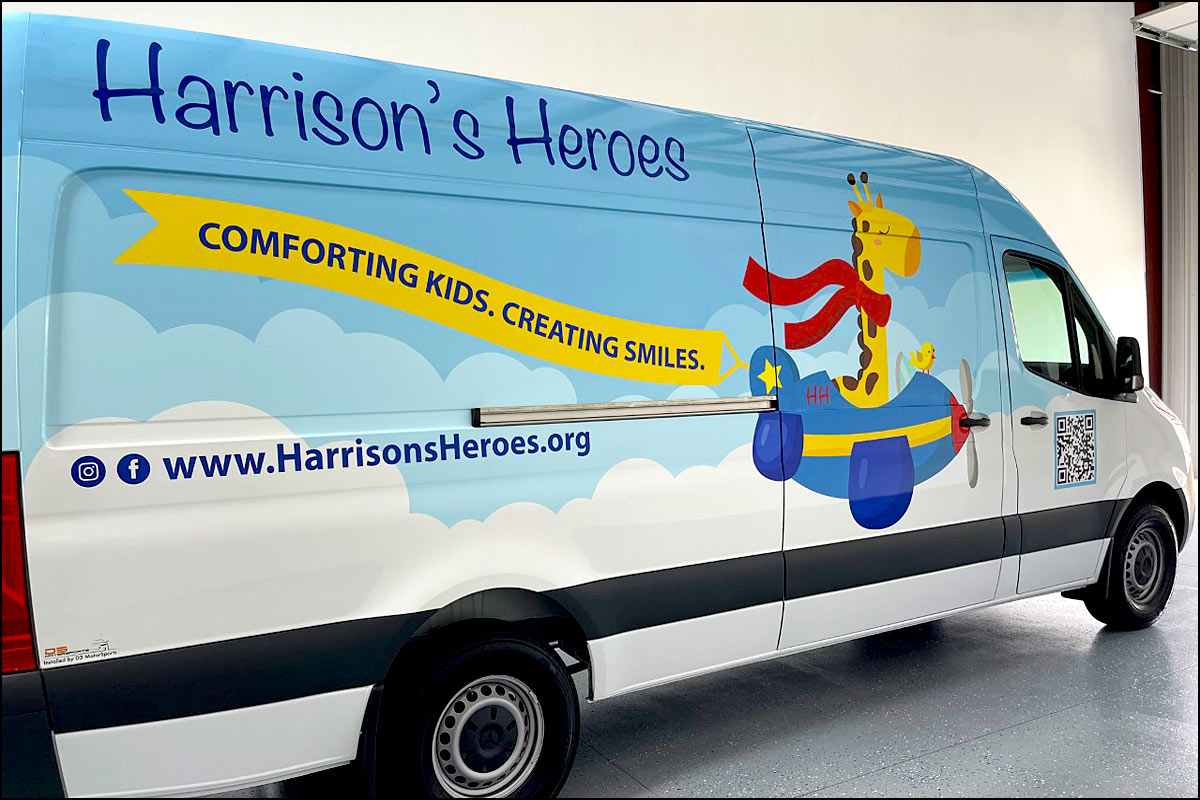 Harrison's Heroes Van:
Thanks to The Children's Fund, a Houston children's charity, we were able to acquire a van. This is long overdue and will enable us to take more items to the hospitals at one time.